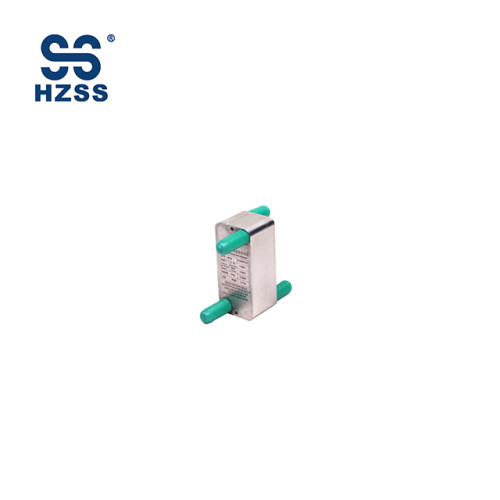 Integrated Micro Channel Heat Exchanger
Description
HZSS Profile
Hangzhou Shenshi Energy Conservation Technology Co., Ltd.(HZSS) was set up in the year of 2005 (the original name was Hangzhou Shenshi Heat Exchanger Co., Ltd.), and now located in Hangzhou Jiande, Zhejiang Province, China. HZSS is a professional coaxial heat exchanger manufacturer, and owner of the global-leading technology of integrated micro-channel heat exchanger and small climate system. HZSS focus on production and marketing and innovation of high efficiency and energy saving heat exchangers.
Main Business:
-Coaxial heat exchanger
-Shell and pipe heat exchanger
-Integrated micro-channel heat exchanger
-Integrated micro-channel chemical reactor
-Evaporative condenser
-Micro cooling systems
Application
Our products have been successfully used into applications like: heat pump, ice machine, water purifier, pool heat pump, marine AC, water chiller, CO2 heat pump, medical facility, micro chemical, aerospace, military, top universities' labs etc.
Certificate
Exhibition
Packaging & Delivery
1.Carton Packing: Only for small size, light weight products.
2.Plywood Case Packing: High resistance of burst strength, ring crush strength and tearing strength.
FAQ
Q:What Kinds Of Heat Exchangers Does HZSS Have?
A:The HZSS heat exchangers include: coaxial heat exchanger, shell & pipe heat exchanger, evaporator condenser, Integrated micro-channel heat exchanger, micro-channel cooling plate, vapor chamber, micro refrigeration system etc.
Q:Usually how much is the capacity of coaxial heat exchanger?
A:At the conventional working condition, the max. capacity of one single tube in tube heat exchanger is about 10 tons of refrigeration. If we need more capacity, we have to make heat exchangers in parallel.
Q:what is the advantage of embossed coaxial heat exchanger?
A:After the inner tube is embossed, the connecting surface of refrigeration between inner tube and external tube is enlarged, the heat transfer amount is increased. As we test, the heat transfer amount of embossed tube is 150% of the smooth one using the same length of tube. So the coaxial heat exchanger will be much smaller.
Q:How to seek for after-sales service?
A:If you are not satisfied with the products you have got from HZSS, you can contact the sales manager who sold you the heat exchangers. Warranty usually start from the day when heat exchanger is installed and last for 12 months and warranty only contain the defect of manufacturing and material, but under no condition will the warranty last more than 15 months. In warranty period, HZSS will fix the product for free, and if the heat exchanger cannot be fixed than we will change a new one for you. Beyond warranty period, the repair service will be paid for.